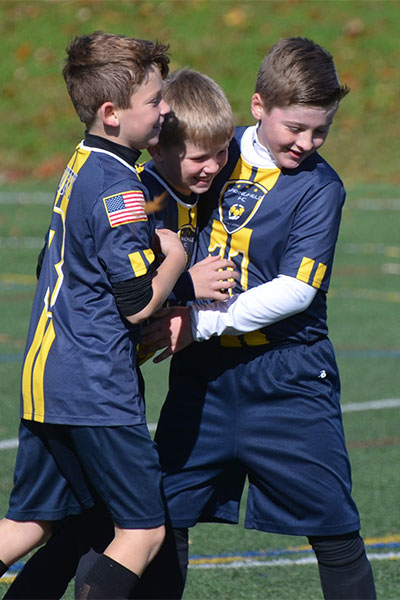 Located in Springfield, Delaware County, Pennsylvania, Springfield FC governs the boys and girls travel soccer program. Springfield FC works with the Springfield Athletic Association to provide the best possible soccer experience for the boys and girls of the Springfield community.
Travel soccer is primarily a Fall sport for player ages 8-18, however, the club strives to support both the year-round and seasonal player. Some teams play year-round depending on the coach, parents, and players. The club's goal is to offer optional winter training and Spring play to all interested players.
Tryouts take place April/May and team selections are made in May. Team practices start in July/August, the Fall season begins the weekend after Labor Day, and ends in mid-November. All teams participate in one Fall tournament typically over Columbus Day Weekend in October. High school aged teams may opt for the short/state cup qualifying season starting in November after HS play and resuming in the Spring.
See This Season's Team Coaches