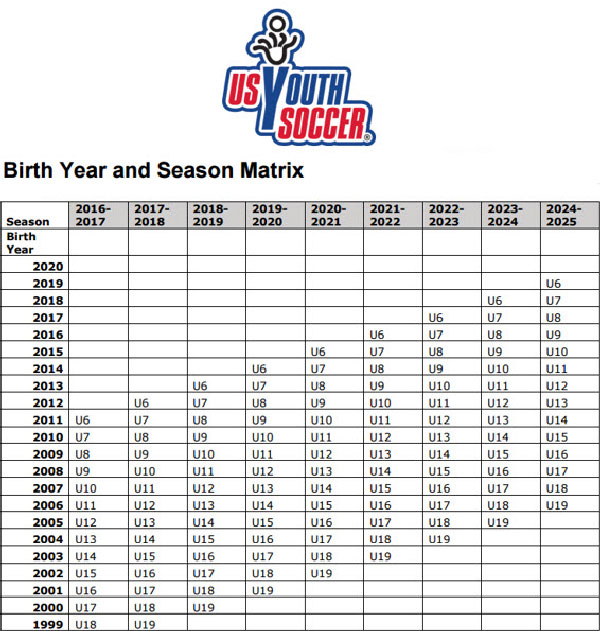 Travel soccer is age group oriented and not "grade level oriented". Players must tryout for their own age group according to the age group chart above. A player may be moved to an older age group at the director's discretion.
Players must complete registration: Click here to register
Travel Soccer General Information
Practices begin in August and are normally 2 times per week until October and then 1 time per week on a lighted field.
Games are usually only on the weekends. Typically, boys play Saturdays and girls on Sundays, but there could be exceptions. Regular season games start the weekend after Labor Day and continue until mid-November. (High school aged teams may opt for short season/ off season starting in November after HS play).
Once a player is accepted to a team, they will be officially rostered with their team from 8/1 of the calendar year until 7/31 of the next year.
Players should purchase the standard player uniforms that will be personalized with last name. The cost of the kit will be approximately $75/$85 and will include a home and away jersey, shorts and socks. This is not included in the travel fee. Uniforms can be purchased here.
Springfield FC strives to support both the year round and seasonal player. Some teams play year-round depending on the coach, parents and players. The club's goal is to offer winter training and Spring play to all interested players.
League Information & Tournaments
Teams compete in Central League, APL-PAGS, and ICSL
Teams also participate in a Fall tournament, usually over Columbus Day Weekend. Many teams also enter additional tournaments at various times throughout the calendar year.
Field Information
7 v 7 Teams play at Veterans Memorial Park Lower Field and occasionally Old Netherwood
9 v 9 Teams play at New Netherwood Field
11 v 11 Teams play at Church Road Field and Springfield High School Stadium Field
Spring Play 7v7 and 9v9 will play at Church Rd Field (back field). 11v11 will play at North Ave.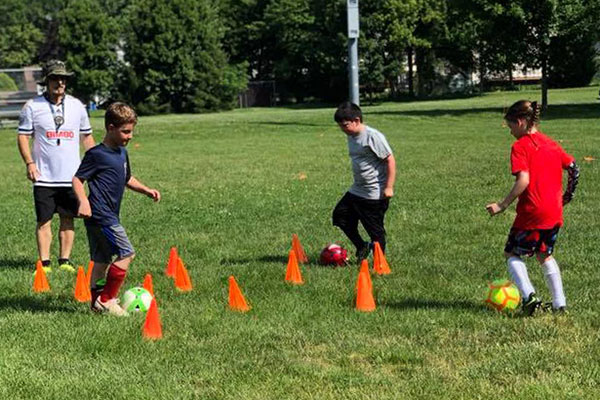 Tryout Process
All age groups will typically have two tryout sessions at different dates and times. If you cannot make one of these tryouts, you need to email the travel director Harry Horozoglou to make other arrangements to get a separate assessment along with an explanation of why you cannot attend the scheduled tryouts.
Players MUST attend at least one tryout session to be eligible for travel team selections. Attending both tryouts will give you the best chance to be placed correctly. It is highly recommended to attend both tryouts.
Tryout sessions and evaluation procedure will be organized and run by the SFC coaching director.
Rankings and team placement are determined by the coaching director, travel director with input from independent evaluators, and if applicable the team's head coach.
Selection criteria will include small-sided game play on a 3, 4, or 5 field rotation system, (3v3, 4v4, or 5v5 grids). Additional skills evaluations will be assessed on the second tryout date. All player evaluations will be scored and tallied.
Once evaluations are completed, coaches will contact their players picks by either email or phone call within 1 week after the final tryout date.
The following evaluation criteria is used for placement of players:
Past Performance in the Travel Program
Performance in tryouts/evaluations
Level of commitment of the player/parents
No player, new or returning, is guaranteed a spot on a team
No player, new or returning, is guaranteed to play for a certain coach, or play with their friend , or play on their previous team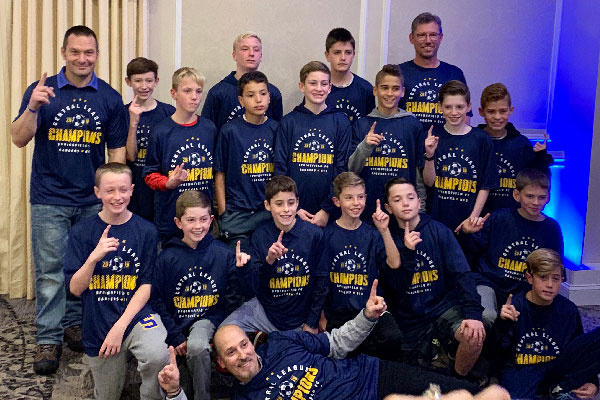 What To Bring To Tryouts
Photo copy of the original birth certificate (one with the raised seal) for first time players. Hospital birth announcements are not acceptable. It is strongly recommended to upload the birth certificate to your player's profile when registering.
Shin Guards worn underneath soccer socks.
Cleats
Soccer Ball (size 5 for 2005/2006/2007, size 4 for 2008/2009/2010/2011)
Water Bottle
Reversible Sports Pinnie with light and dark side number on it. Or a plain light color or dark color t-shirt and a number will be taped on.
Please do NOT wear team uniforms!!!!
Tryout Field Location: Church Road Field Springfield, PA 19064
Weather related cancellations will be posted on the home page of the website by 4 pm. If you register online you will also receive an email notice.
Any questions please contact Director Harry Horozoglou at theoharis24@gmail.com